Google Meet is one of the hottest Popular Video Conferencing Tools today. Google's Meetings app took off in 2020 during the Covid-19 pandemic, when working from home was the new normal. Google Meet is available on all platforms, including mobile and desktop. On your phone, you can download it from the Google Play Store or the App Store. However, there is no dedicated app for Windows PCs or Macbooks.Let's learn how to download the Google Meet app on your computer using Progressive Web Apps feature.
Download Google Meet on Windows PC or Mac
As I mentioned above, the web interface doesn't have a standalone Google Meet app, so we'll be using Google's Progressive Web App (PWA) feature, which allows us to use any webpage or website as an app on any device , without actually installing the app.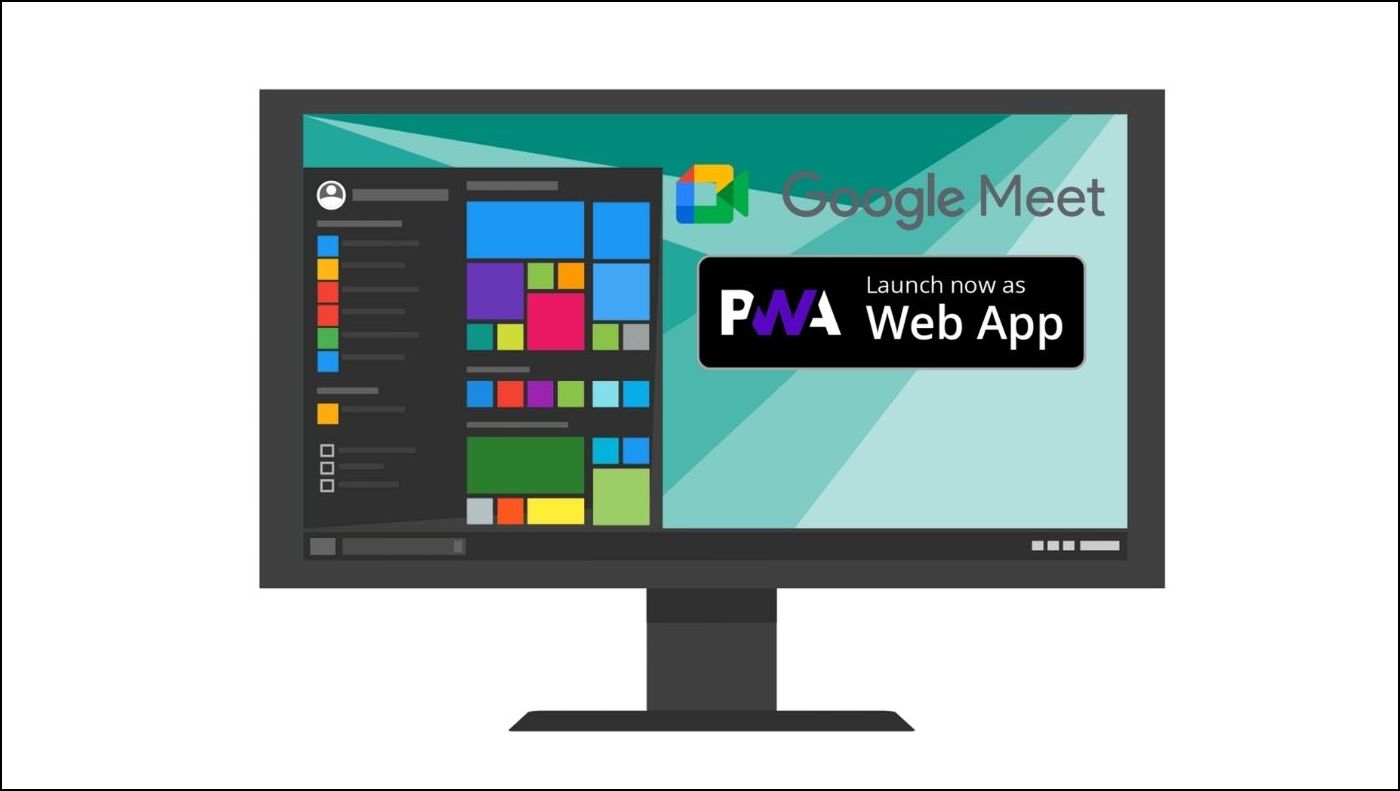 PWA support for Google Meet is available on Windows, macOS, Chrome OS, and Linux. Read on to learn how to install it on your laptop.
Also, please read | 10 Top Android Apps You Can Use Without Installing
Use Progressive Web Apps
To install the PWA for Google Meet, the machine must be running Google Chrome v73 and above. Follow these steps on your Windows PC to use Chrome as your browser:
1. On your PC's Chrome browser, go to Meet .google.com.
2. Here, in the address bar, click the small download icon.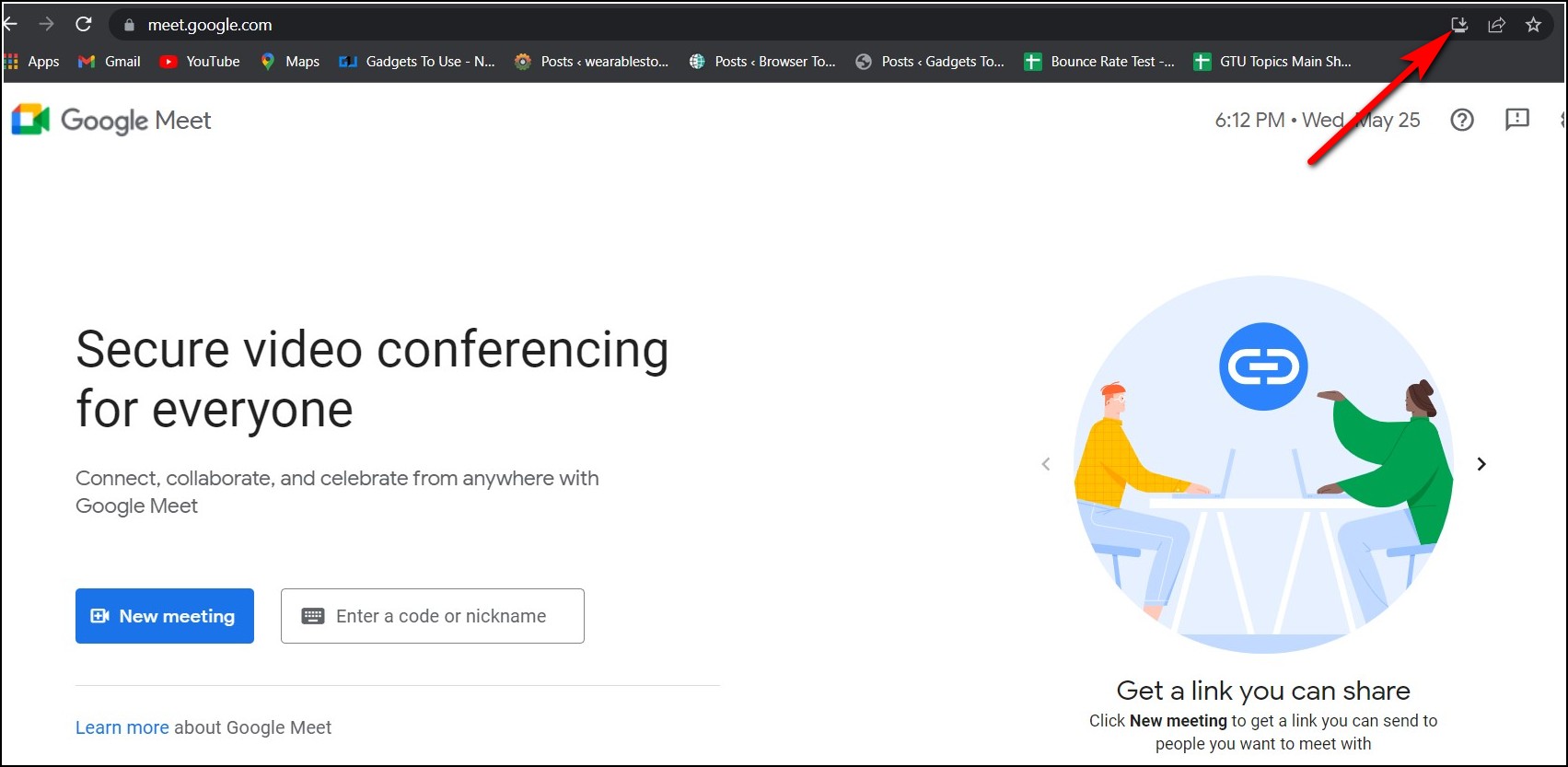 3. From the pop-up menu, select Install.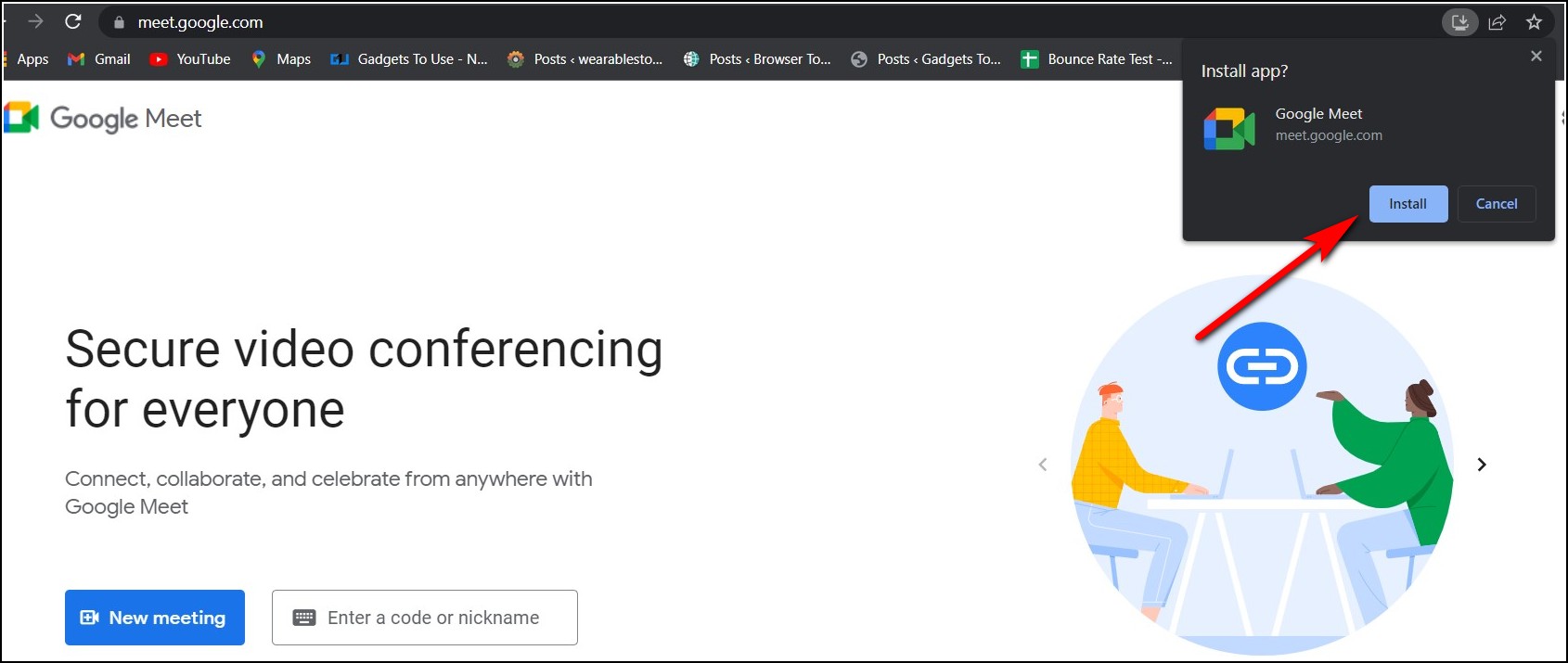 4. You'll see a new Google Meet shortcut on your desktop that immediately opens your meeting page, where you can start a new meeting or join a meeting.
Google Meet can also be found in your PC's application list, which you can search from the start menu. Additionally, this PWA will have the same functionality as Google Meet and will automatically update whenever your Chrome gets an update.
Create shortcuts for Meet
If you can't or don't want to create a PWA, just create a shortcut on your desktop for the Google Meet home page. That's it:
1. Go to meet.google.com on your PC.

2. Click the three dots in the upper right corner of the browser below the close button.

3. Select More Tools from the menu, and then click Create Shortcut.

4. In the pop-up window, select Create and that's it.

You can also select the "Open as Window" option; otherwise, it will open as a Progressive Web App, just like the method above.
That's how you download the Google Meet app on your Windows PC or Macbook. For more tech tips like this, follow us on Twitter!
You can also follow us for instant tech news Google News Or tips and tricks, smartphone and gadget reviews, join gadgets using telegram groupsor subscribe to the latest review videos Use your YouTube channel's gadget.