As the digital age combines with the ongoing pandemic, whether it's shopping for groceries, watching a movie, or reading a newspaper (or article), everything is done digitally. You must have come across articles that interest you (such as politics, gamblecelebrity gossip, or anything else), but after scrolling a few lines, a window pops up asking you to pay to read further (like the screenshot below).
Most people can't pay so much just to read an article and decide to close the tab without reading their purpose.Well, not anymore, because in this article, I will tell you How to read articles without a subscription.
Also, read | How to verify fake email id, insecure website without any clicks
12 Ways to Read Articles Without Subscribing
Don't worry, we won't charge you to read this article, haha. So, without further ado, let's get started.
Open pages in incognito tabs
This trick is one of the easiest ways to bypass paywalls, and it works on most, if not all, websites.Unavailable due to trace records Incognito tags, paywalls won't be a hindrance here. All you have to do is copy the link to the article and paste it into an incognito tab.
Stop page load before paywall loads
This trick is also simple and easy to bypass paywalls. All you need to do is click the cross button to stop, and prevent the page from loading the paywall. However, now publishers embed paywalls along with the homepage. So this trick might not work for all websites, but you can still try it.
reset your browser cookies
Some publications let you read a few articles for free without any account or trial plan, but then require you to pay to read more articles. This is because they are tracking the number of articles you read, which is done through cookies. Each browser has a different way to clear cookies, since Chrome is the most popular, we'll use it:
Open webpage on mobile browser
Some paywall sites only target readers who use a computer to read articles on their site. For some reason, they won't roll out a paywall on the mobile version of their site.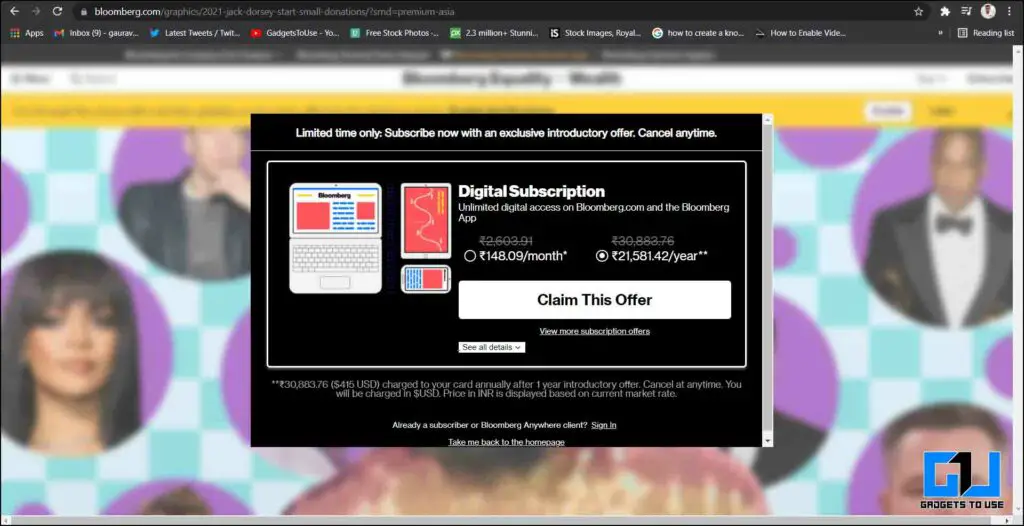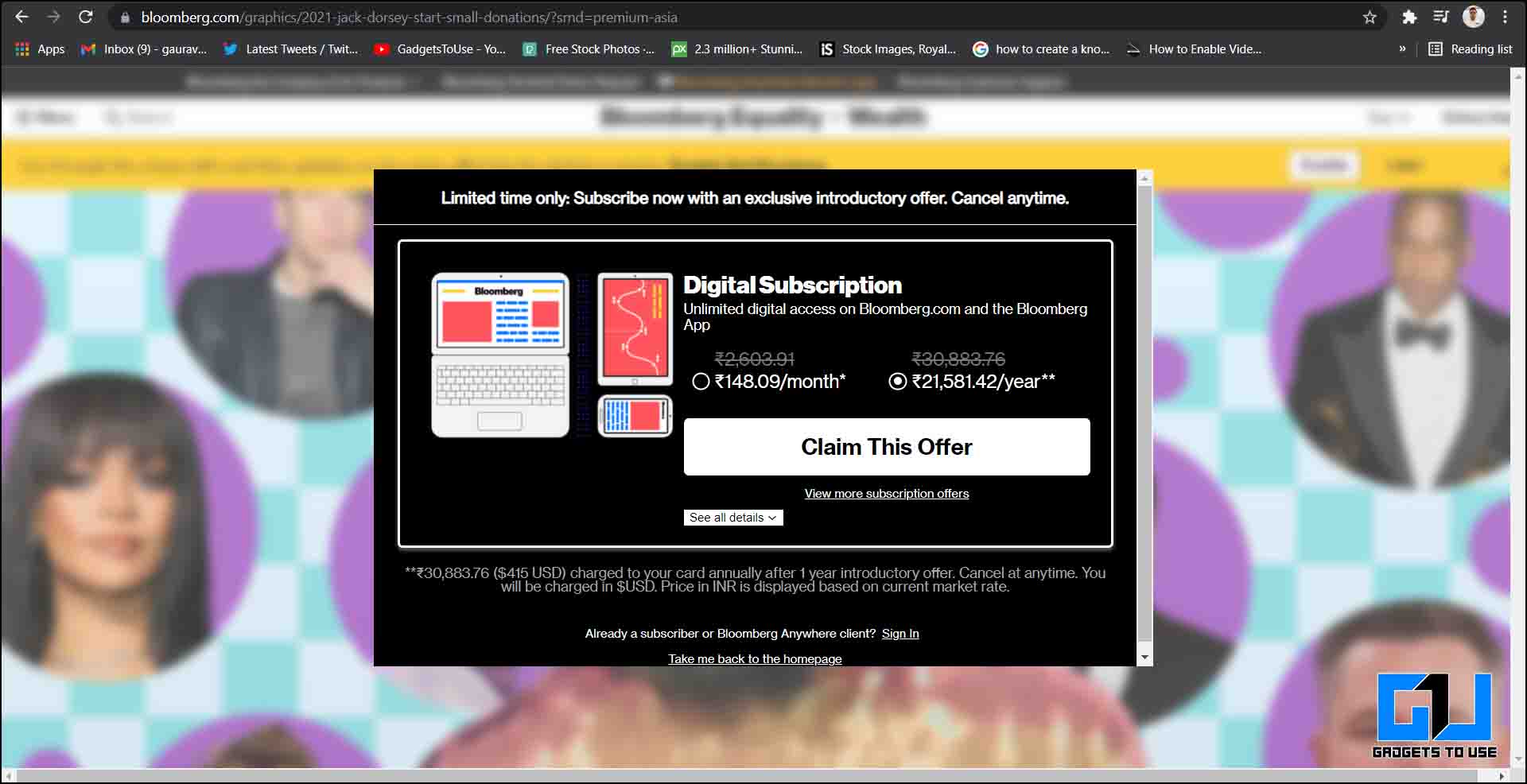 So you can try opening the same webpage on your mobile browser. Keep in mind that all websites are different, so this trick may not work for all (The New York Times is one), but you can still try it.
Save article as PDF
Paywalls prevent you from reading articles only if you are reading them online. It can't stop you when you save an entire article as a pdf on your phone or computer.There are several free ways to save web pages as pdf, check out our about How to save web pages on your phone (Android/iOS) and computer.
Find duplicate articles
The internet is also a very strange and wonderful place, with some websites copying articles directly from well-known publications and posting them on their own websites. These sites make it easy to read articles that require a paywall. You need to copy the title of the article and search, you can also add quotation marks ("") outside the article name for better search results.
Use a VPN service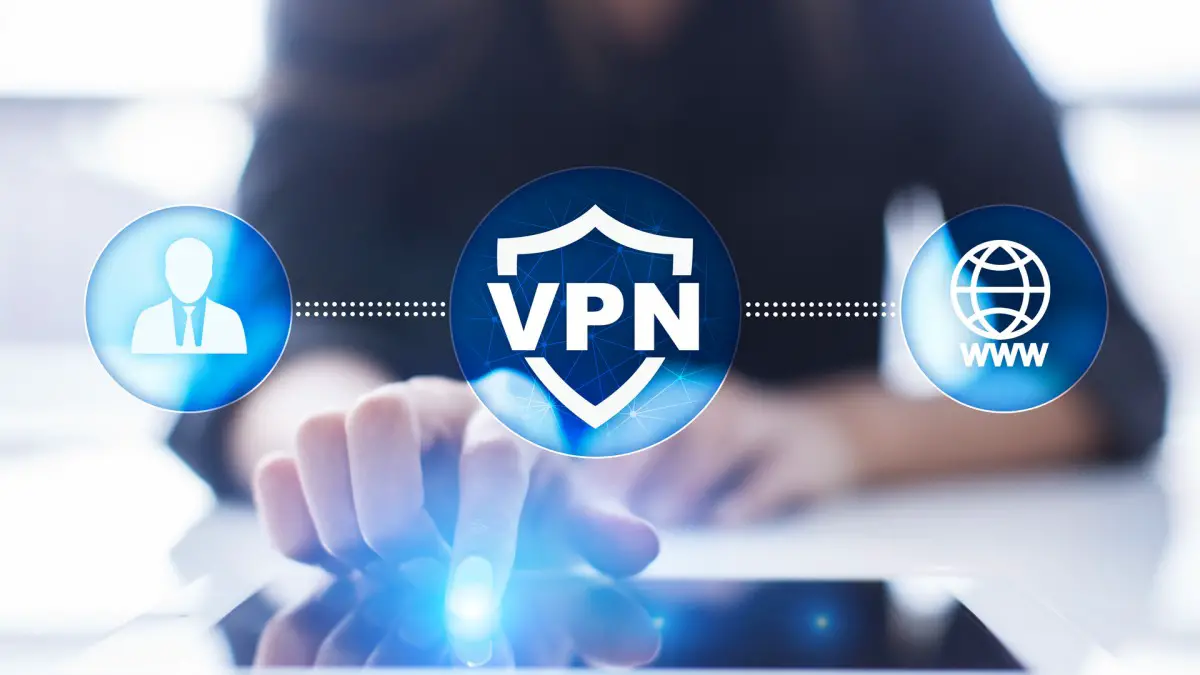 VPN – Virtual Private Network, as the name suggests, creates a private network and pretty much changes your location. So those sites that let you read a few articles say 5 or 6 for free, keep the record by tracking your IP details. The VPN extension will help you get multiple IPs by changing your location, which will allow you to read thousands of articles for free and you will bypass paywalls easily.
Also, check | 5 Best Free VPN Apps to Use on Your Android Phone in 2021
Disable Javascript to bypass paywall articles
You can also bypass paid articles on some websites by disabling JavaScript on your phone or computer. Here's how you can bypass paywalls and read articles:
notes: If you choose a temporary fix, make sure to re-enable JavaScript if you don't want other sites to crash or malfunction.


Use Outline to read articles without a subscription
Another great way to get around paywalls is through outline.com. Below are the steps you need to follow.
Open any website you want to bypass the paywall.
Copy the link to this article.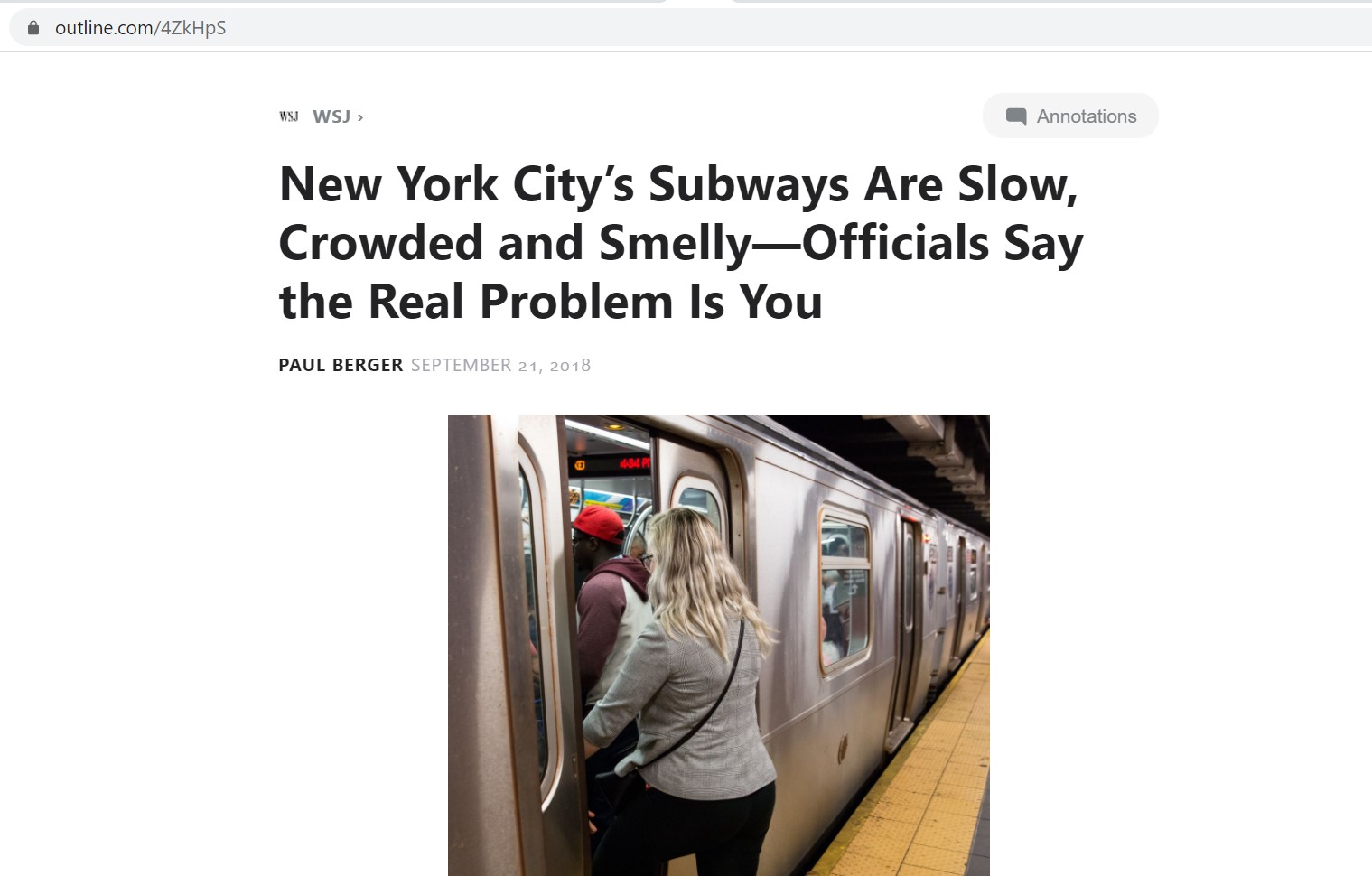 Paste it into the search box on Outline.com and that's it. The page will open without any payment.
Bypass paywall extensions for Chrome/Firefox/Microsoft Edge
It's an easy way to bypass paywalls and works for a lot of sites, but only if you know How to add extensions to your web browser. If you are new to extensions, just follow these steps:
Firefox installation steps
click Download and install the latest version from this link Github page. (as the picture shows)
You will be prompted like this.click continue installation then click Add to.
Once installed, you will see a long list of compatible websites under the Add-ons Manager tab where you can change your selection and click save. Make sure the extension is set to enabledotherwise it will not work properly.
Installation steps for Chrome/Microsoft Edge:
Download the Zip file from here Github page.
Please follow the instructions on the above page.
You can also try Cancel the paywall extension For Chrome, this extension searches the internet for free pdf versions (legal) of the articles you want to read.
Using Temporary Account Services
Few sites offer free temporary accounts that anyone can use to access certain paid services.One such site is BugmeNot.com, where community members can share login details for various paid services, and you can try to find articles you want to read. In this way, you will be able to bypass paywalls by pretending to be a real user.
Extra tip – cache pages
I mean who hates bonuses, do you? If the 5 methods mentioned above don't work for you, this is your last resort.
access CachedPages.com
Open any website you want to bypass the paywall.
Copy the link to this article.
Paste it into the search box on CachedPages.com. If all goes in your favor, the page will open without any images. (I don't like this trick, but you know it's better than nothing).
Summary: Read articles without a subscription
So, these are a few ways you can bypass paywalls on news pages and read articles without a subscription. These tips may or may not work for all sites, so you can try these tips to read the article.
With this last point, I end my article here, let us know in the comments below which of these tips worked for you.Continue to subscribe to GadgetsToUse.com and our YouTube channel Learn more amazing tips and tricks.
You can also follow us for instant tech news Google News Or get tips and tricks, smartphone and gadget reviews, join gadgets using telegram groupsor subscribe to the latest review videos GadgetsToUse Youtube channel.