Windows 11 It was released as early as October this year, and many users have already upgraded to this latest version.Microsoft launched Many new features Improvements and improvements in Windows 11. In this article, we will discuss some hidden features, tips and tricks of Windows 11. You can also try it on a Windows 11 PC to get the best experience.
Also, please read | 4 ways to upgrade your PC to Windows 11 for free now
Windows 11 hidden features
We have been using Windows 11 on our new Acer machine for some time, and we have dug up some useful tricks. So here are the hidden features and tips and tricks of Windows 11 you should know!
Move and customize the taskbar
If you have been using the new Windows recently or even following the news of Windows 11, you may know that Microsoft has now moved the taskbar to the middle bottom of the screen. However, Windows 11 also has some customizations to the taskbar. This is the way to move the taskbar to the left or even the top with the help of a third-party tool!
1. Open the settings on the Windows 11 PC.
2. Select Personalization from the side menu, and then click Taskbar.
3. Now scroll and click on the taskbar behavior at the bottom.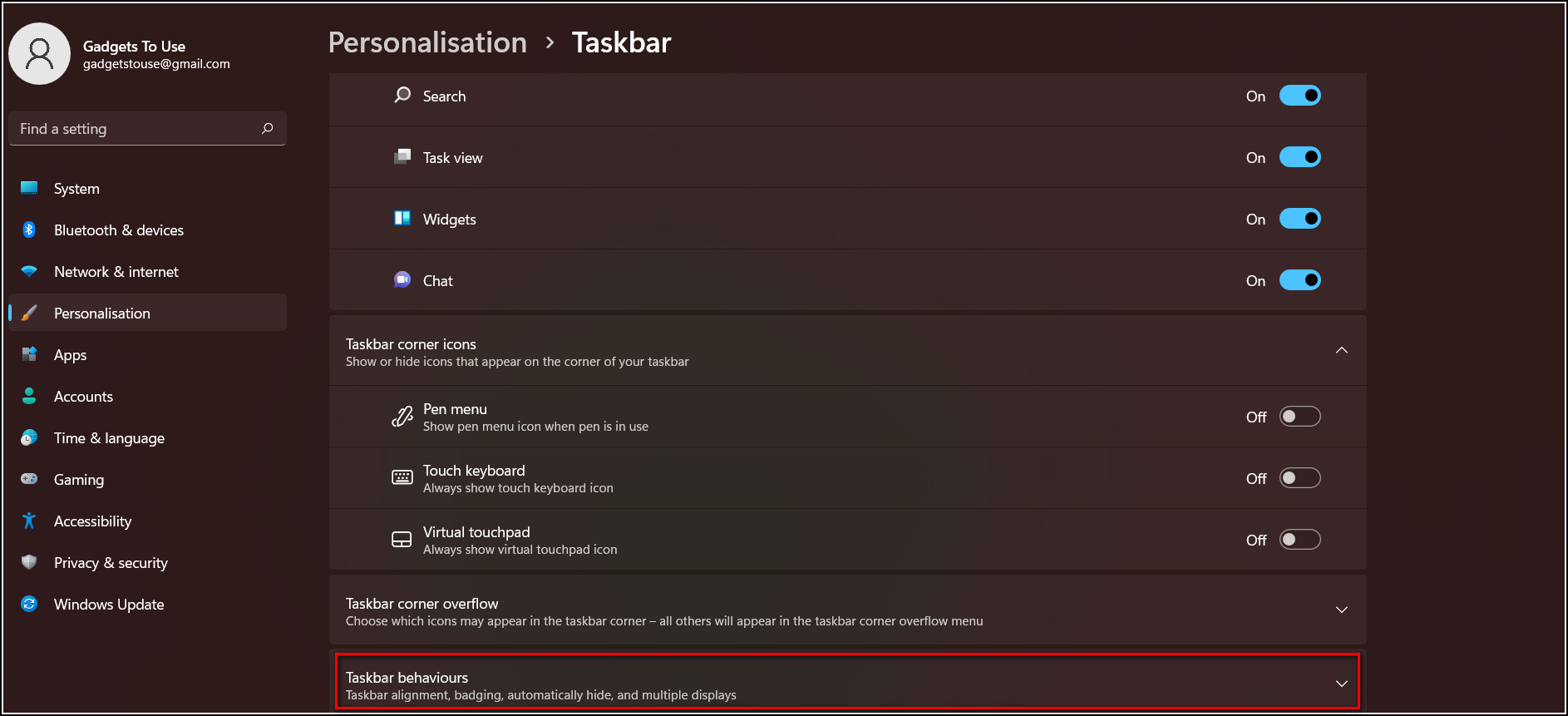 4. Here you will see the taskbar alignment option, click the box next to it.
5. Select "Left" from the menu.
In addition, you can customize the taskbar by adding or removing icons and automatically hide it when not in use.
Read more | 3 ways to adjust, move, and customize the taskbar on Windows 11
Get the complete right-click menu
You may also know that in Windows 11, there are few options for right-click menus compared to previous menus. Now, you either have to click "Show more options" to see other options, such as the refresh button, or you need to use a shortcut for this.
Just click Shift + F10 on any PC or click F10 on some PCs to open the display more options menu.However, if you want to get the full menu by right-clicking, please read our detailed guide Get the old right-click menu on Windows 11.
Make folder shortcuts
You can also create shortcuts to folders and settings in Windows 11, which will appear in the start menu next to the power button. Here is how to add a folder shortcut to the Start menu in Windows 11:
1. Open the settings on the Windows 11 PC.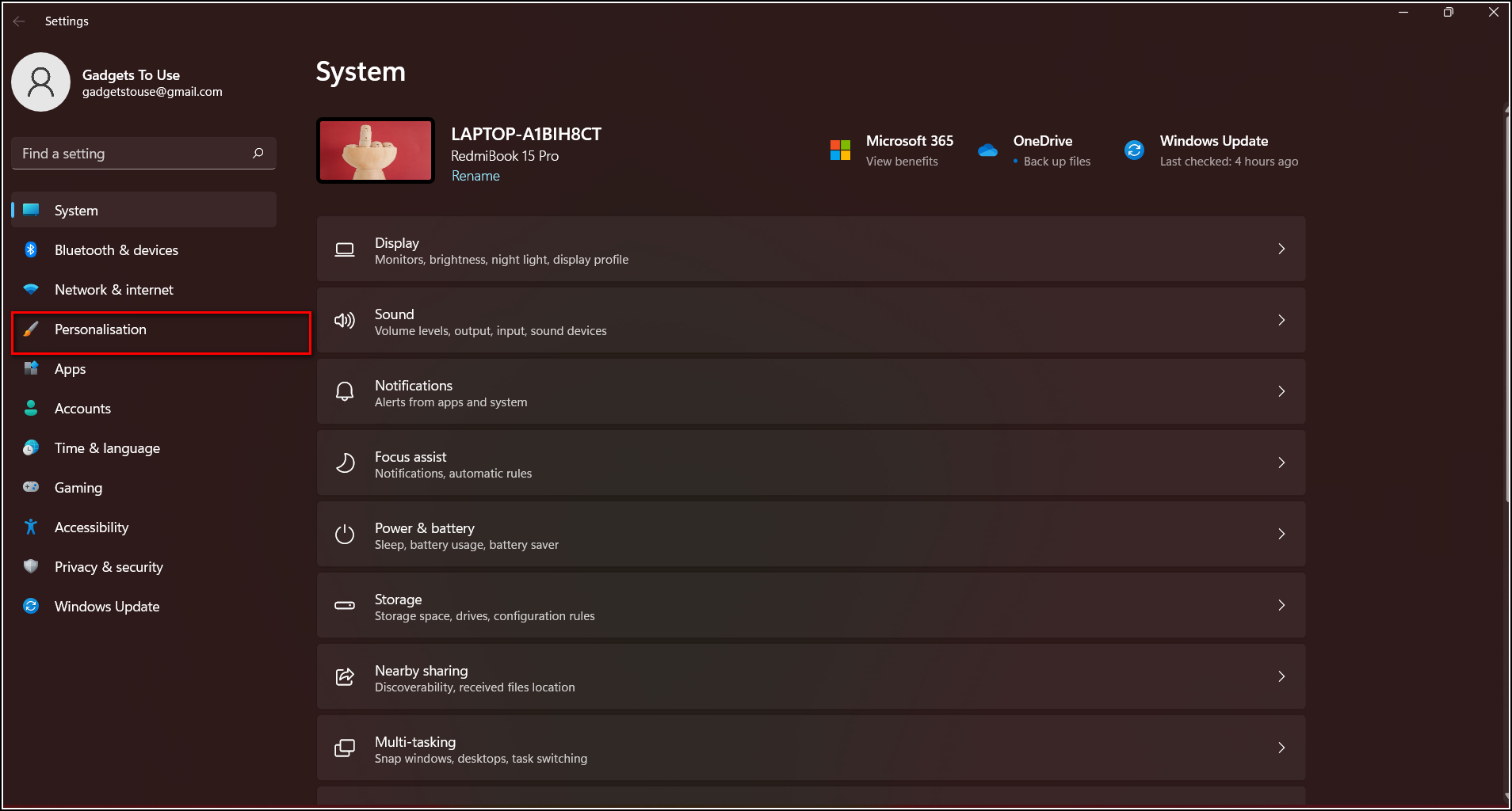 2. Now go to personalization and select start.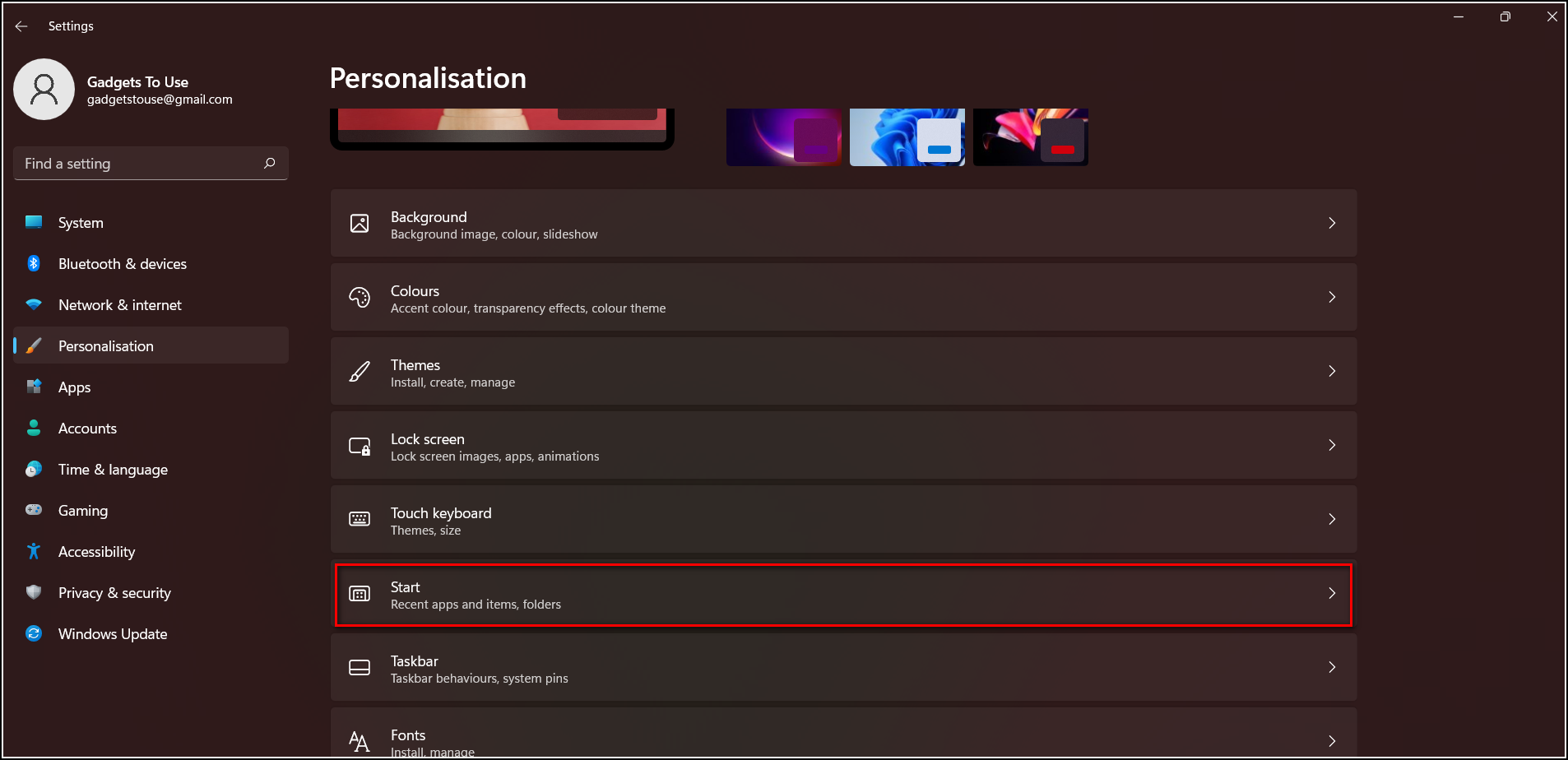 3. On the next page, click a folder.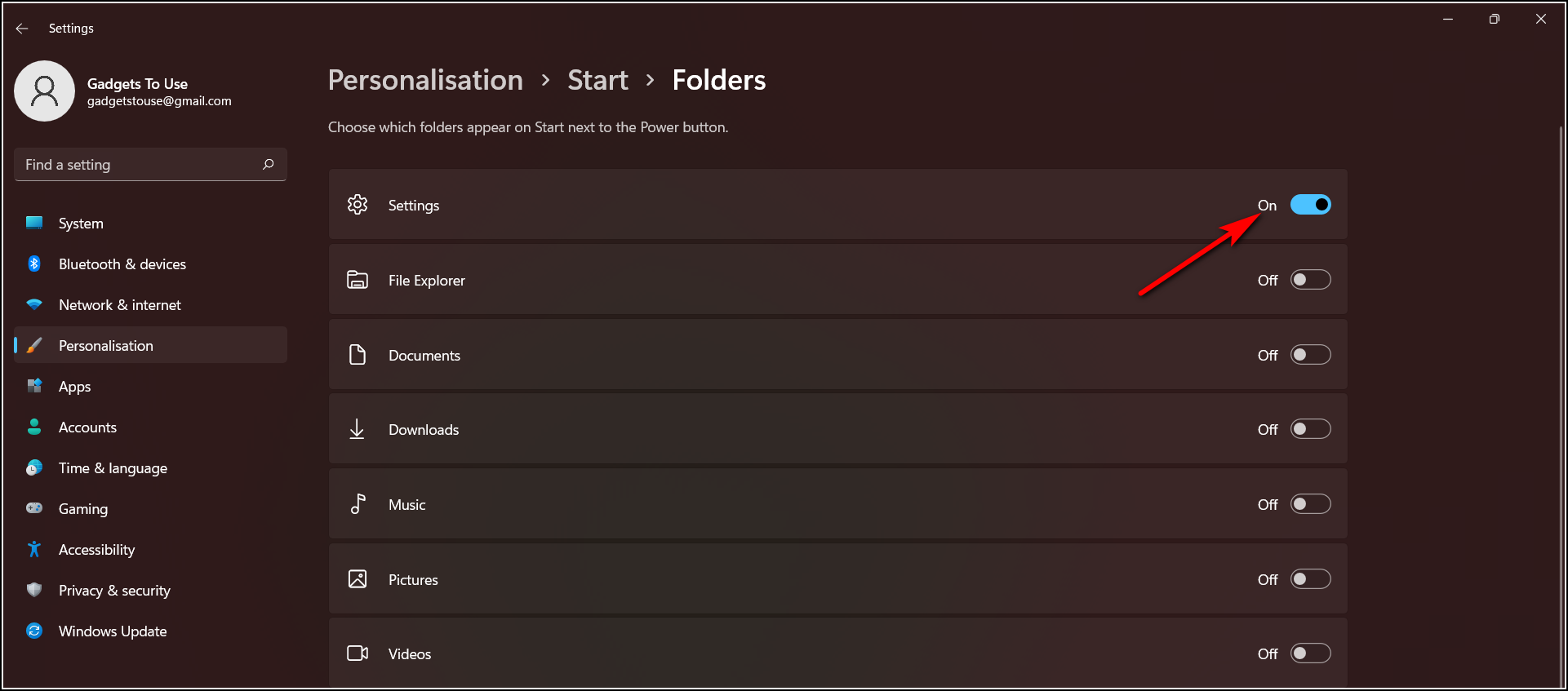 Now you will see a list of settings and folders, just enable the toggle switch next to the one you want to add a shortcut to, and it will be added to the Start menu.
Use voice input
If your work involves a lot of typing, like mine, you can now use the voice input feature in Windows 11, which makes things very simple. Every application and software you need to type supports voice dictation. Here is how to use this feature:
On any application, website or software, just click on Windows to enable the H key and voice input function.

Click the microphone button and start speaking, it will automatically write. You can also use the automatic punctuation feature, which uses commas and periods when you speak.
Restrict camera and microphone access
Microsoft also announced several new Privacy features in Windows 11One of the features is that you can restrict access to the camera and microphone by certain applications and software. Here is how to check the permissions on a Windows 11 PC and restrict them:
1. Open the settings on your PC.
2. Now turn to privacy and security.
3. Scroll down to the application permissions, here you will see all the permissions that the application may require on your PC.
4. Here, if you want to restrict the camera from any application, just click the camera.
5. On the next page, turn off the switch next to the app you want to restrict the camera.
Snap Windows for multitasking
You can use this new feature to better multitask on your PC. The Snap Windows function automatically resizes and arranges all windows open on the desktop. You can easily manage the content you are working on. To enable the Snap window on your PC:
1. Enter the settings and select the system.
2. Here, click Multitasking.
3. On the next page, turn on the Snap Windows function by enabling the switch.
Now on any window, just click the two squares in the upper right corner, and you can choose any layout for the capture window.
Clipboard history
Just like Android smartphones, Windows 11 now provides clipboard history. Therefore, when you copy what you previously needed, this new feature will help you find all the copied text on your PC. Here is how to use this feature:
On any application or website where you need to paste anything, just press the Windows key and V, and the clipboard will open.

Now you can copy the text you copied earlier from it. You can also use emojis, GIFs, and symbols from here.
Keyboard shortcuts
In addition to the above hidden functions, you can also use some keyboard shortcuts on your Windows 11 PC to take full advantage of its functions and improve your work efficiency. Here are some important keyboard shortcuts for Windows 11:
Windows + W- widget
You can press the Windows key and the W key to open the widget menu.
Windows + A- Quick Setup
Press the Windows and A keys to open the quick settings, from which you can access many functions, such as WiFi, Bluetooth, volume, battery, etc.
Windows + N- notification history
If you often miss notifications on your PC, you can use this shortcut to view your notification history. Just press the windows and N keys to view detailed information.
Bonus tip: Sign in without a Microsoft account
Windows 11 does not allow users to continue without a Microsoft account. Well, you can still delete your Microsoft account from Windows 11 at any time, and you can even log in without a Microsoft account.You can also read our guide to learn how Remove Microsoft account from Windows 11.
So these are some hidden features of Windows 11. If you use the same Windows version, please try these features on your PC and let us know your feedback in the comments!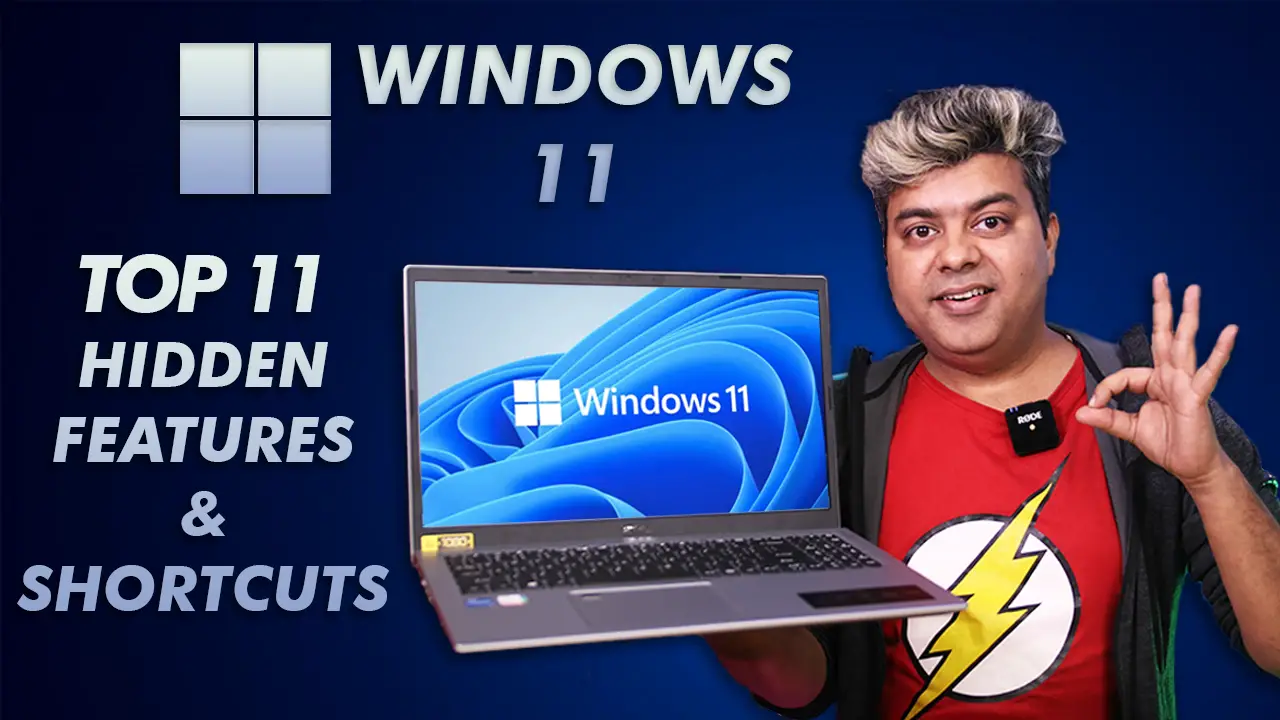 For more details, please watch Our video On the same subject.
You can also follow us for instant technical news Google News Or comments about tips and tricks, smartphones and gadgets, please join GadgetsToUse Telegram Group, Or subscribe to the latest commented video GadgetsToUse Youtube channel.